Hiking in the Rhodopes Bansko Region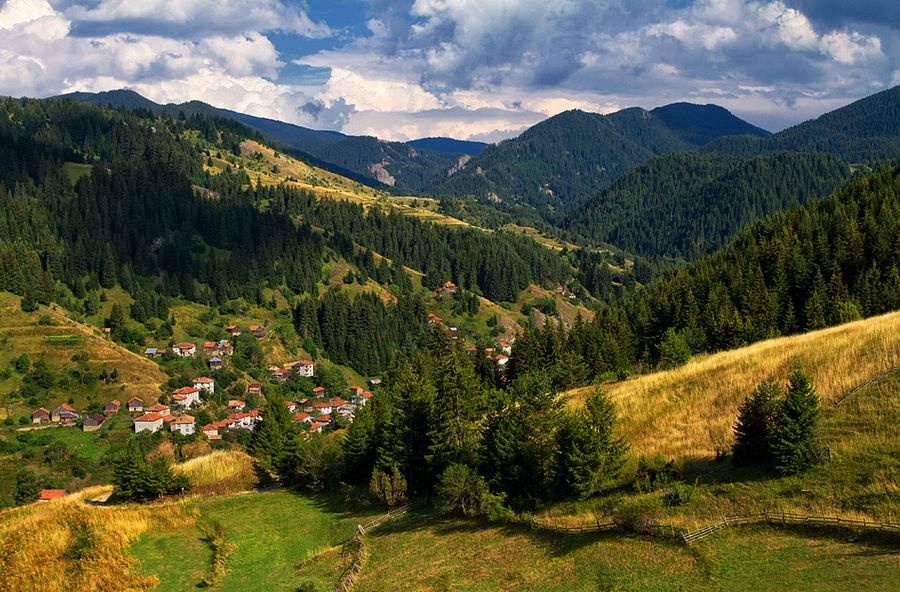 Duration: 1 Days (approx.)
Product code: BANSKOHIKE
About
A 1-day trip through a scenic area, starting from the town of Bansko. We will take a detour around the villages of the Rhodope Mountains where the area has remained largely unchanged over the past century, as the inhabitants of these villages have chosen to preserve their agricultural and livestock-rearing rural lifestyle, preferring traditional clothing over contemporary fashion. To get here, we'll be using a unique mode of transportation – the narrow gauge train connecting Razlog Valley and the area of Plovdiv winding along the border of the Rhodope and Rila Mountains.
Highlights
· Smooth and scenic route with a great view towards the surrounding alpine ranges
· Exploration of the local culture and lifestyle of the farmers of Velinski Rhodopes
· Ride on the mountain narrow gauge train, unique to Bulgaria
Description
Meet-up in Bansko at 9:30 we get our bikes and head for the Bansko train station to board the 10:30 narrow-gauge train. This 2-hour train ride takes us to Avramovo, the highest railway station on the Balkans, located at nearly 1300 m above sea level. We'll be hiking in Bulgaria's Avramovo area past the village of Avramovo, which offers a spectacular view of the southern slopes of the Rila Mountains. From there we continue southward, up the main ridge of the Velinski Rhodopes. Once we cross it we'll be able to see a beautiful vista to the south: the jagged peaks of the Pirin Mountain. From there we descend to the villages of Bozhevo and Zlataritsa, or to the village of Ortsevo and towards the northern side. There are two options for the remainder of the trip – we can either go on a long descent to the town of Yakoruda and pass by some smaller settlements on the way, or descend to Eleshnitsa Village to the north. Regardless of the route we choose, we'll have enough time to sit down for a beer before we catch the train back to Bansko (1-hour journey). Arrival in Bansko by 9pm it is possible to return earlier with a short transfer, if requested.