Hiking in Middle Stara Planina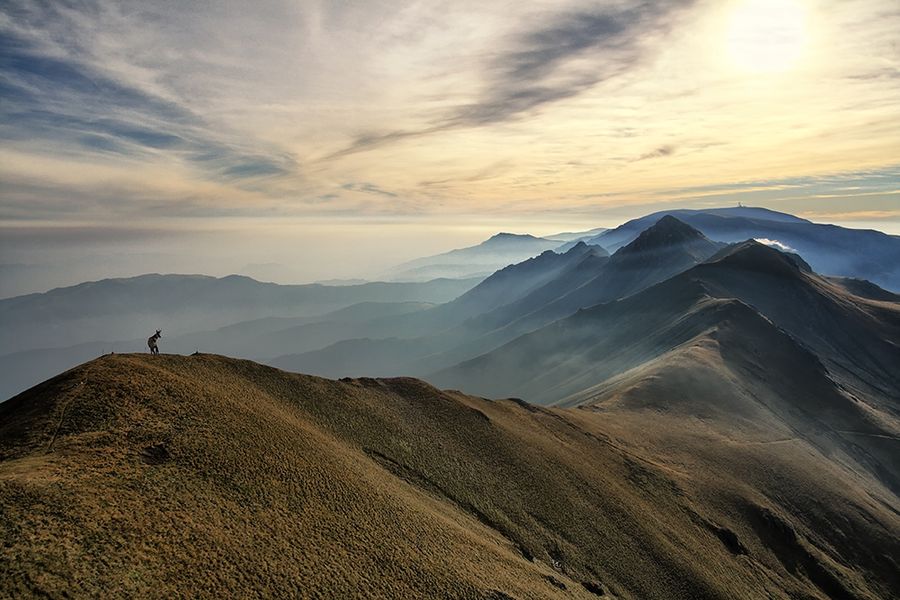 Duration: 1 Days (approx.)
Product code: MIDSTARAPLAN
About
An adventure through the middle Stara Planina, take the lift and see the beautiful views from up high. Walk through the town of Sopot and see the house museum of Ivan Vazov a Bulgarian novelist and poet.
Highlights
· Take the lift from the start up to the Middle Stara Planina
· See one of the emblematic peaks in Balkan Mountains
· See the Sopot monastery
· Panoramic views from Middle Stara Planina
Description
We start by a short transfer from Plovdiv to Sopot (65 km), it's about an hour from Plovdiv.
Once we reach Sopot we will be taking the chair lift and overcoming a displacement of 832 m in 22 minutes as we reach the intermediate station in the area of Pochivaloto (1389 m) from there to hut Dobrila (1800 m) it will take us an hour and 30 minutes Ambaritsa peak is one of the emblematic peaks in the Balkan Mountains and its panoramic views are exceptional.
On our way back from the Ambartisa peak we will be able to see the town of Sopot, it's a town situated in the fertile sub-Balkan mountain valley of Karlovo, and it's the western part for the famous Valley Rose. We can take a stroll through the town and see the Sopot monastery "St. Spas",
also the craft center of Sopot and the house museum of Ivan Vazov the Bulgarian poet and novelist.
When we finish with our tour we will be heading back to Plovdiv.