Walking Day-Trip in Stara Planina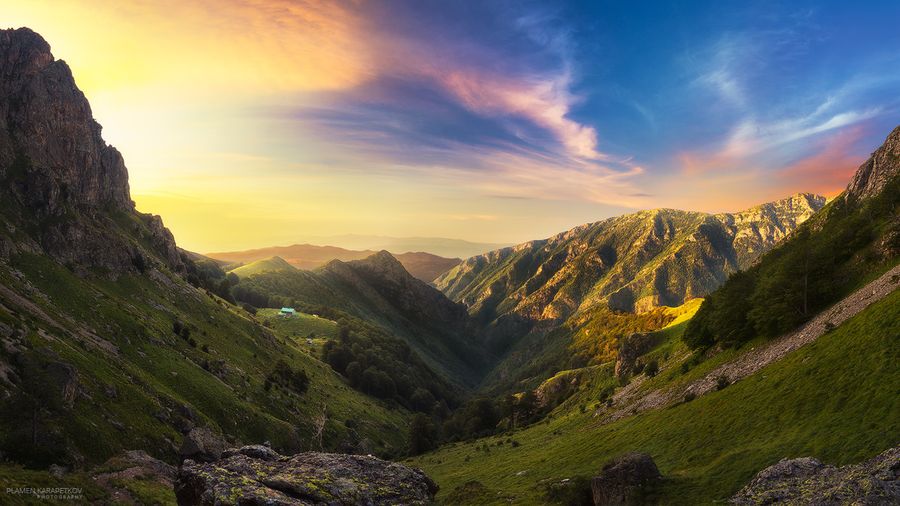 Duration: 1 Days (approx.)
Product code: WALKINSTARPL
About

A one day of hiking in Bulgaria through the Stara Planina peaks, visit the heavenly place "Hut Paradise", see the captivating views of the "Dzhendema Reserve" and the Paradise Praskalo.
Highlights
· Discover the beauty of the Paradise Praskalo
· Go on a hiking adventure through Stara Planina
· Have a traditional lunch at the top of the Paradise hut
Description
The purpose of this trip is to enjoy the fascinating views of the Dzhendema Reserve, the Paradise Praskalo, as well as to visit the heavenly place, "Hut Paradise" (1430m). In case there is desire and time we can hike up the close by the hut peaks, Little Paradise Kupen (1479), Middle Paradise Kupen (1428), Big Paradise Kupen (1455) and from there we will go on to see the city Kalofer.
The starting point of this itinerary for hiking in Bulgaria is the area of Panicite, about 6 km north of Kalofer. From there for 4hours and 30 minutes we will reach hut Paradise, and enjoy the stunning views and the beautiful forests along the way.
Once we reach the hut we will rest and have lunch, and then we will look at the 30 km from the waterfall Raiskoto praskalo with a fall height of
124.5 m - the highest constantly flowing waterfall on the Balkan Peninsula, collecting its water from huge springs directly under the Botev peak (376 m, the highest peak in Stara Planina).
The waterfall, the paradise rocks, among which is the discovery of the heavenly view of the peak, rewarding it's guests with its beauty.