Parasailing on the Black Sea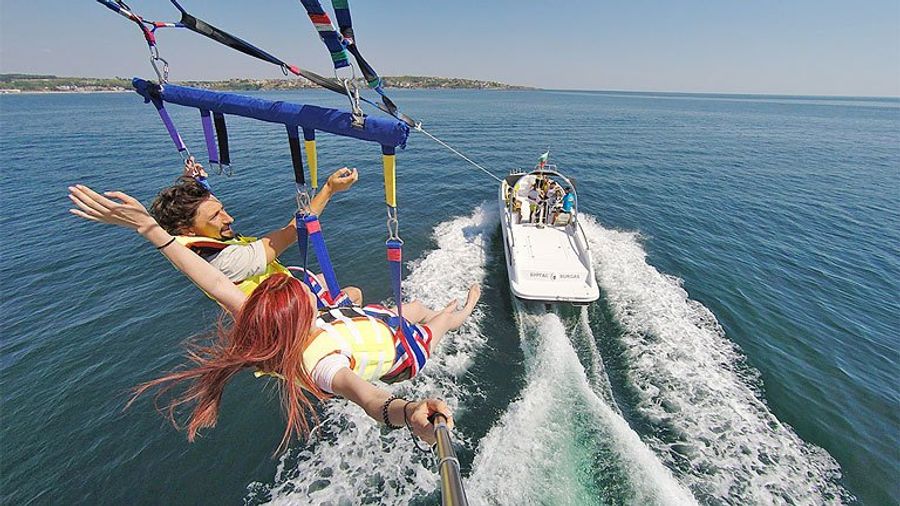 Duration: 6 Days (approx.)
Location: Sozopol
Product code: PARASAIL


About
Ride the wind strapped to a parasail wing at a height of up to 150m. Take off from aboard a paracraft and enjoy a pleasant flight over the waves.
Highlights
• Glide over the waves and feast your eyes on the beauty of the seascape
• Feel the adrenaline in the company of friends or share your flight with a loved one by choosing a double or triple parasail wing
Description
Parasailing is a perfect gift for both fans of action-packed sea thrills and for those who would like to try skydiving, but are not yet ready to jump out of a plane.
Take-off and landing will be done from and onto a paracraft (a specialized speedboat). The flight is done using a parasail wing (similar to a parachute), which can rise up to 150 meters in the air.